"Spyros Louis", the D.P.E.S.S. Students' Union
Details

Last Updated: Saturday, 13 April 2013 17:03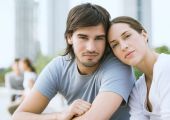 "Spyros Louis", the D.P.E.S.S. Students' Union, was founded in 1985. The aim of the union is to bring the Department's students together in order to examine and solve problems that may arise and advance the level of education provided so that graduate physical education scientists make a substantial contribution to the development and promotion of sports overall. This is the reason why the union is engaged in an ongoing effort to develop the necessary infrastructure, to improve studies, to take measures to ensure career development for graduates and their professional rights, as well as to ensure problemfree cooperation between the teaching and research staff of the Department.
All students of the Department, from registration until graduation, are enrolled as members of the union. As members of the union, all students have equal rights and obligations. They may participate in the discussions, voting and decisions of the General Assembly and any other activities of the union. They can make any suggestions they consider will help in achieving the aims of the union, by means of a written or oral application to the union's management bodies, the General Assembly of members and the 7-member Council. They can also elect, or be elected.
Representatives of the Students' Union participate in the General Assembly of the Department of Physical Education and Sport Science, presenting problems concerning students and seeking to achieve the best possible solution. Its representatives also participate in committees, such as the Student Issues Committee, appointed by the General Assembly of the Department.
The Students' Union is also represented on the University Senate and student representatives may participate in discussions and decisions taken to solve possible problems concerning issues of the university community as a whole.