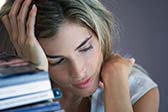 When the D.P.E.S.S, D.U.Th. started, some laughed, some worried and some did not care…
Five years later and… unfortunately we "disappointed" everybody.
To the ironic comments ("We do not believe that you will start a University Department up there") we responded with organization, efficiency and work. The result: a Department with its own facilities was born and has entered its adulthood with no problems.
To the threat ("They will take advantage of us, they will take our jobs, our funds, our privileges") we responded with self managient, planning, free development in acadiic and social level of each faculty miber and most important with unity while we fought against real but not unsolved problis. The result: A Department with its own character which wants discussion and cooperation, but it does not "borrow" administrative methods nor education systems.
To people's indifference ("Why should we care about those unimportant, country, marginal types") we responded with actions, we announced our problems and touched the public. The result: A Department which quickly became well known, and many want to visit, to teach in, even more to learn from the calm and serene atmosphere that it has developed.
With these comments I am not trying to beautify reality, or to ignore the difficulties.
I would like to mention that, fake and pretended actions do not exist only in sports. The people in central power with big words and narcissism often overestimate their strength and undermine the power of the country side.
Whoever visits and lives in the Department of Physical Education in Thrace he/ she will quickly realize that we operate as we are in reality. Without "extras", without illusions and unnecessary fights.
Indeed, we intent to preserve what we have achieved up to now with or with out other people's recognition.
Yiannis Panousis
(Exercise & Society, Volume 1, p. 5, 1990)