Studies
Details

Last Updated: Sunday, 17 March 2013 17:02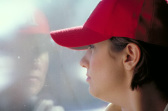 The Democritus University of Thrace's Department of Physical Education and Sport Science (DPESS) offers a degree in Physical Education and Sport Science. Matters relating to the curriculum, the studies regulation and postgraduate studies are governed by the legal provisions in force concerning universities. The minimum duration of studies in order to obtain a degree is 8 semesters. A graduate of the DPESS is entitled to:
a. Teach physical education and sport science at all levels of education, at sport clubs and in all working and social activity environments.
b. Teach courses relevant to the physical education science.
c. Use exercise as a means to enhance the physical condition and health of people of all ages, whether healthy people or people with special needs, or those with heart and other chronic diseases.